Tata Motors revealed on Friday that its Nexon EV SUV now had 10,000 customers in the country for electric vehicles. The company recently launched its second EV in the personal segment, the new 2021 Tigor EV, which comes with a GNCAP 4-star rating for adult and child occupant protection and boasts of an extended ARAI certified range of 306 kms (under standard testing conditions). Tata Motors, which has accredited early adopters in their encouragement of others, emphasized its commitment to future prospects in which battery-powered transportation is everywhere.
This total of over 10,000 EVs sold includes the models' Tata Motors sold for both private and commercial purposes and includes the sales of original Tigor EV, Nexon EV as well as Tigor EV Ziptron and Xpres-T EV sedans, which have just been offered for commercial purchasers. The Tata Nexon EV – released at the beginning of 2020 – fueled the surge in electric vehicles for Tata Motors and was the majority of Tata's 10,000 EVs sold to date. Of them, 1,000 were sold alone in August, interestingly.
On achieving the 10K rollout milestone, Mr. Shailesh Chandra, President, Passenger Vehicle Business Unit, Tata Motors said, "The achievement of 10,000 EVs on road is a strong testament to how our innovative electric vehicles are resonating well with customers. We are proud to have lived up to the high expectations of the early EV adopters and are thankful to them for their continued trust in the brand. These customers have laid a strong foundation for EV ownership to further expand and have created a path for other prospective buyers to follow."
Tata Motors currently controls an astonishing 70+ percent (YTD FY22) of India's emerging electric vehicle market, based on the success of the Nexon EV. In order to boost further its endeavor, Tata has also set up over 700 charging stations in 120 cities and has developed a sustainable EV ecosystem swiftly through the ability of other businesses in the Tata Group, including Tata Power, Tata Chemicals, and Tata AutoComp.
First unveiled in January 2020, the Nexon EV is equipped with Ziptron technology to improve driving performance. Although Tigor EV has previously been offered in fleet operations, the 2021 Tigor EV with Ziptron was launched for individual customers last month.
Nexon EV costs up to Rs 14 lakhs and is equipped with a battery pack of 30.2 kWh that enables it to reach a specified range of 312 km. It takes the car 9.14 seconds to get from 0 to 100 kmph. With 127 bhp and 245 Nm of torque, it's no slouch either.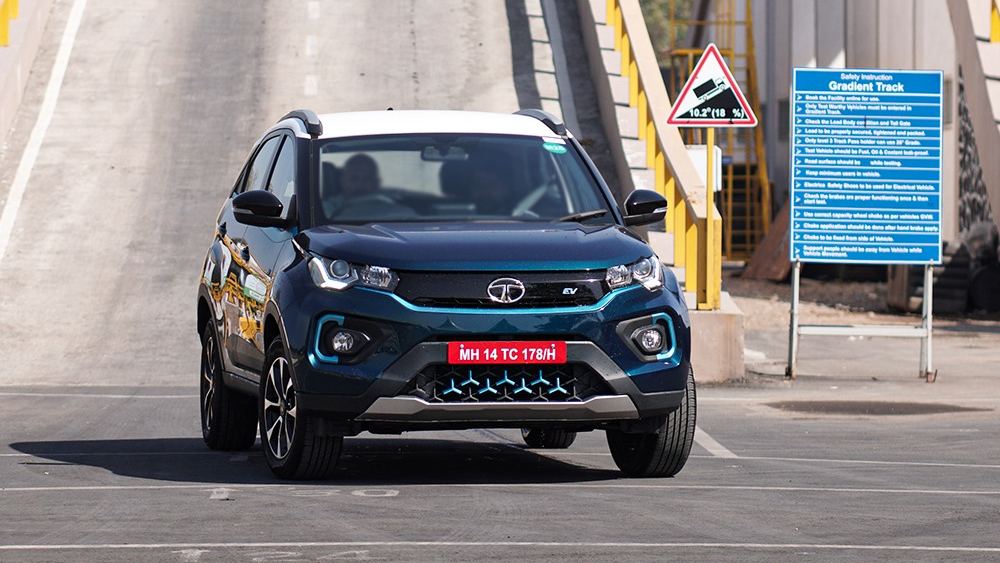 The Tigor EV has a smaller 26 kWh battery, which reduces the specified range to 306 km. As a result, it is also more inexpensive, with a starting sticker price of Rs 12 lakh. It has 74 bhp and a torque of 170 Nm.
Note that only Tata Motors EV models are eligible for generous subsidies from the Central and State governments, as they are the only models available for less than Rs 15 lakh as required under the FAME-II scheme (which, at present, exclusively subsidizes EVs registered for commercial use) and corresponding state policies. Tata Motors EV models include the Nexon EV, Tigor EV Ziptron, and Xpres-T EV. Most states are offering an incentive between Rs 1.50 lakh to Rs 2.50 lakh, which contributes to a significant reduction in Tata's EVs prices.
Tata Motors' EVs have witnessed a sharp uptake in recent months with the waiting period now stretching to several weeks for Nexon EVs to take advantage of these incentives. Sources suggest that Tata has received a solid number of bookings for the newly released Tigor EV Ziptron, which cost substantially less than the already-popular Nexon EV while offering a range similar to that of the Nexon EV.
Tata also just released prices for the fleet-only Xpres-T EV, which range from Rs 9.54 lakh to Rs 10.64 lakh (ex-showroom, including FAME-II subsidy).
Induced by the Nexon EV success, Tata Motors has already indicated that they are going to launch additional electric vehicles in the future and will have 10 electric battery vehicles in their portfolio by 2025. The Tata Altroz EV (seen at the 2019 Geneva Motor Show), the Tata Punch EV, and the revamped Tata Sierra EV are expected to be included.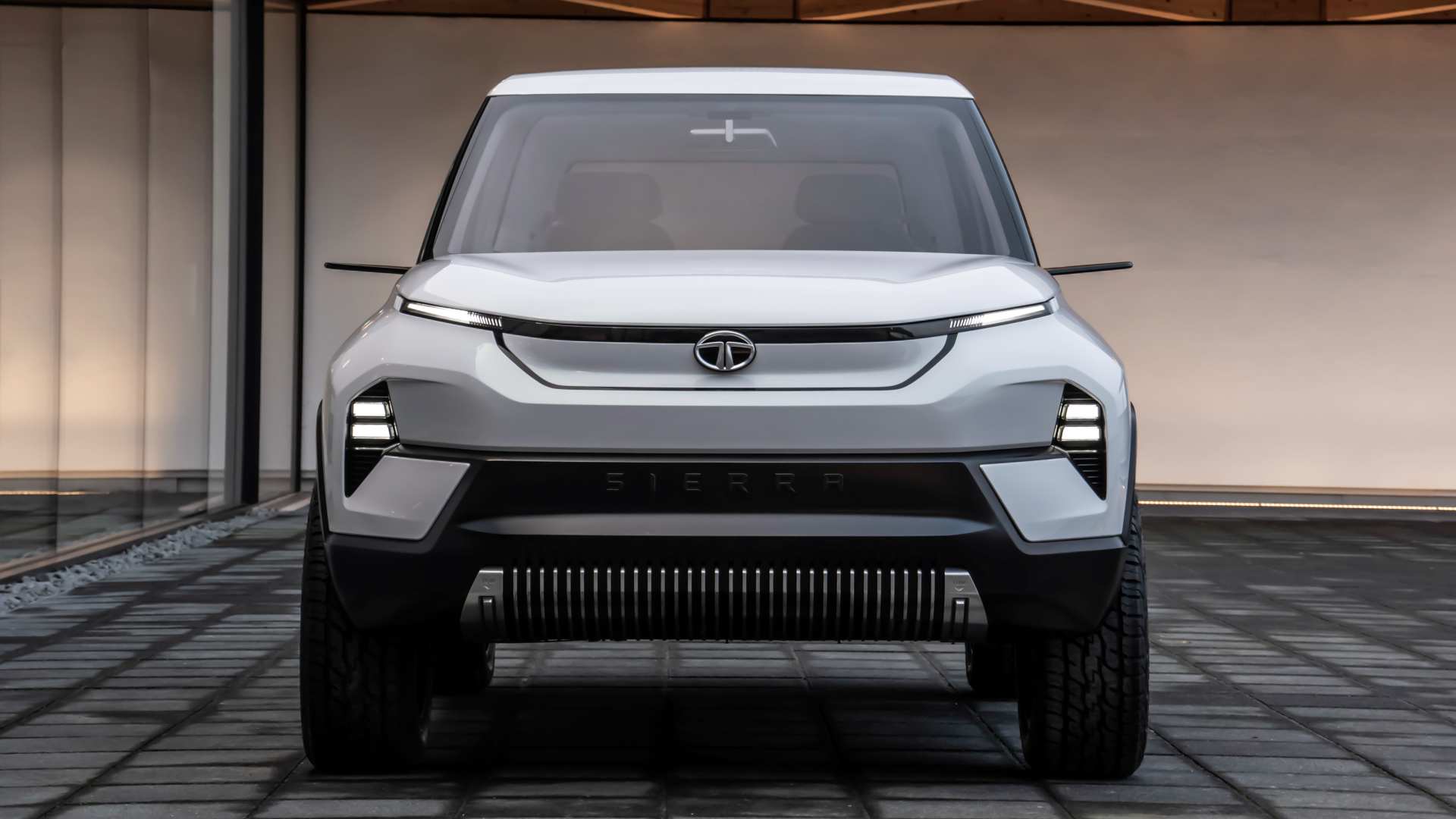 It's unlikely that Tata Motors would lose any ground in the battery-powered mass-market passenger vehicle segment as time goes on. And while India's future electric mobility might be propelled by electric two and three-wheelers, there is no denying that the presence of electric cars is actually starting to feel.
About Tata Motors
Tata Motors Limited (NYSE: TTM; BSE: 500570 and 570001; NSE: TATAMOTORS and TATAMTRDVR), a USD 35 billion organization, is a leading global automobile manufacturer of cars, utility vehicles, pick-ups, trucks, and buses. Part of the USD 113 billion Tata group, Tata Motors is India's largest and the only OEM offering an extensive range of integrated, smart, and e-mobility solutions. It has operations in India, the UK, South Korea, Thailand, South Africa, and Indonesia through a strong global network of 103 subsidiaries, 10 associate companies, 3 joint ventures, and 2 joint operations as of March 31, 2020.
With a focus on engineering and tech-enabled automotive solutions catering to the future of mobility, Tata Motors is India's market leader in commercial vehicles and amongst the top four in the passenger vehicles market. With 'Connecting Aspirations' at the core of its brand promise, the company's innovation efforts are focused to develop pioneering technologies that are sustainable as well as suited to evolving aspirations of the market and the customers.
Tata Motors strives to bring new products that fire the imagination of GenNext customers, fueled by state-of-the-art design and R&D centers located in India, the UK, the US, Italy, and South Korea. Internationally, Tata commercial and passenger vehicles are marketed in countries, spread across Africa, the Middle East, South Asia, South East Asia, South America, Australia, CIS, and Russia.
Sources: tatamotors.com