Many countries around the world are now using EV last mile delivery as a testbed for new technology piloting and evaluation. We have observed the technology use of various organizations increasing up in recent years. Last-mile technology is making tremendous improvements from developing up to testing up to deployment. In the final stage of the delivery process, many modern data technologies expedite logistical operations, save costs, and enhance the customer experience.
The next trend is expected to be taken by companies in the parcel delivery business, small and semi-autonomous delivery vehicles accompanying parcel-delivery workers. Optimization of the route is also one of the key data and technological outputs. It allows drivers to detect the fastest route from a transportation hub to any of their final destinations. Effective tracking of the location and integrated communication capacities assist to bridge the gap between drivers and consumers, thereby boosting our client experience.
Data and tech interruptions in last-mile delivery will also make deliveries through drones viable very soon. All new business models will also be made possible for robotic delivery. Automatic updating on the status using data technology will keep customers in touch with SMS notifications and real-time driver tracking, so that they can ensure that someone is there to get the shipments in time, reducing damages to the contents if parcels remain unattentioned for hours on the doorstep. Data and automation will support delivery staff and enhance productivity by reducing the time required for driving and parking vehicles. It is projected that robots would deliver products right to customers' front doors as a result of increased data exchange and cutting-edge technology.
The principal reason why such data and technology is used is that customers demand more from their delivery suppliers and a highly competitive market mixed with increased cost sensitivity from customers has pushed the drastic and rapid development of technology which helps the industry to meet these requirements for last-mile players to implement such new technology.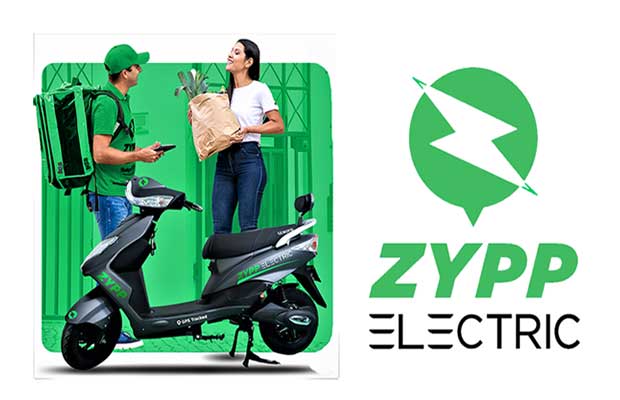 Automation and data technologies are going to affect the larger ecosystem in the last mile delivery, including competitive dynamics and value distribution across industry players. The increasing supply volume and packages that have to handle the last mile problems can pressurize the last mile operators to move more goods over the network. Growth in the number of online sales EV last-mile delivery vehicles will result in an increase in returns, implying that tomorrow's last-mile networks will need to be optimized for delivery and pick-up while managing a bigger volume of items.
For years, barcode scanners were used. AI and data connectivity were used by EV last-mile delivery providers. As a result of the convergence of several forces such as sensors, processing power, and the ability to connect, we now have unparalleled power. The ability to extract value from data is an extensive and likely rising opportunity and could provide companies with a competitive advantage. The global telematics sector of commercial vehicles was predicted to value $2.4 billion in 2016. While hardware currently accounts for 95%, analysts estimate that this rate will decline dramatically as the cost of hardware decreases and software sales increase. By 2026, the market is predicted to grow to $10.9 billion, with software accounting for over $8.7 billion of the total.
The Internet of Things (IoT) collects data about items all across the world and makes it available. The data may be monitored in a central location in real-time and at cheap costs, allowing whole new case applications and business models. It can collect and communicate data using sensors. IoT sensors can provide real-time information and connection enables "things" to communicate situations instantaneously over the internet. Essentially these objects become intelligent. It can help to transmit signals and data that offer a closer picture of the genuine condition of circumstances. Based on that data, which will soon be available everywhere and in large amounts, managers can make judgments and take action.
It is necessary to standardize data streaming from trading partners, vehicles, plants, DCs, stores, and weather agencies, sorted out and visible. A central hub or a platform is required. In the central nervous system, ERP software functions like connective tissue internally. It can offer unique visibility throughout all processes and transactions during the last mile delivery. Delays in products delivery, adverse weather, delayed delivery, or late delivery of items are taken into account to evaluate priorities and possibilities and automatically propose an appropriate decision. It is housed in the cloud, where it provides a networked environment that acts as the backbone of the Internet of Things supply chain (IoT).
It is useful for reading battery percentages, estimating mileage, remote immobilization, geofencing, exchanging battery use statistics with OEMs, and producing vehicle life data to share with OEMs. It can estimate delivery time, carbon-saved information for all deliveries, API integration, live AI-activated chat support, ML-activated invoice & logo reading, rider routing optimization, RRT support for breakdown. An artificial intelligence (AI)-based system can keep track of everything from battery charge to rider credit score to driver behavior and maintenance requirements for the last mile of delivery service in real-time.
With the larger dependencies on technology and data, carriers could find it more and more necessary to maintain the ability to collect and make sense of it. Earlier digitalization assessed the efficiency of the route and improved the effectiveness of preventative maintenance. This technology is used to monitor, coach, and enhance the driving behavior of trucking companies while extending their business models. These can be utilized for driving and security functions.
Many EV delivery players of last miles can even use this data to request cheaper insurance prices based on good driving behavior. In the next decade, telematics sales will increase by 16 percent a year. Some prominent EV last-mile delivery companies strive to digitize paper-based operations utilizing the digital ledger of blockchain, facilitating the secure flow of information among supply chains partners.
EV last-mile delivery companies should also focus on software solutions that allow dynamic route allocation based on delivery requirements and real-time traffic circumstances. This helps to optimize the time of delivery when finding parking spaces. These data and technologies should be linked to freight and courier, express, parcel, and postal carriers' capacity management and tour optimization systems.
These advanced technologies, data, and robotics promote short turnaround times at depots and need to be incorporated again in software solutions that enable packs and packages to be easily found by the driver. It increases the productivity of the driver while also reducing the expense of other elements such as fuel and maintenance, among others.
It is possible that the introduction of data and digitization of EV last-mile delivery vehicles, as a result of sensor implementation and data integration from throughout the supply chain, will allow carriers to develop an accurate virtual model of their network. This model can be used to compute, compare and enhance decision-making in real-time and increase company efficiency with different scenarios.
Sources: saurenergy.com