EeVe India, an electric two-wheeler manufacturer located in Orissa, has released the EeVe Soul, a high-speed electric scooter that costs Rs 1.4 lakh.
EeVe Soul electric scooter features
The EeVe Soul electric scooter from EeVe India, a Bharat Group subsidiary, comes with LED DRLs, GPS navigation, IoT capabilities, and a USB connector. Other features include an anti-theft lock system with geotagging, geo-fencing, and reverses mode. It features a keyless entry system as well as central braking. The 12-inch tubeless tires are mounted on the alloy wheels. Disc brakes, CBS, and front and rear telescopic suspension.
While we seek the Soul electric scooter's technical specifications, we can see that it has a top speed of 40 km/h and is powered by a 1200W Bosch motor and two 2.2 kWh lithium-ion ferrous phosphates (lfp) batteries. Ifp batteries may be removed and swapped, and they can also be charged using standard outlets. It takes about 3-4 hours to completely charge it. The EeVe scooter can travel up to 120 kilometers on a single battery. The Soul electric scooter comes with a three-year warranty from the manufacturer.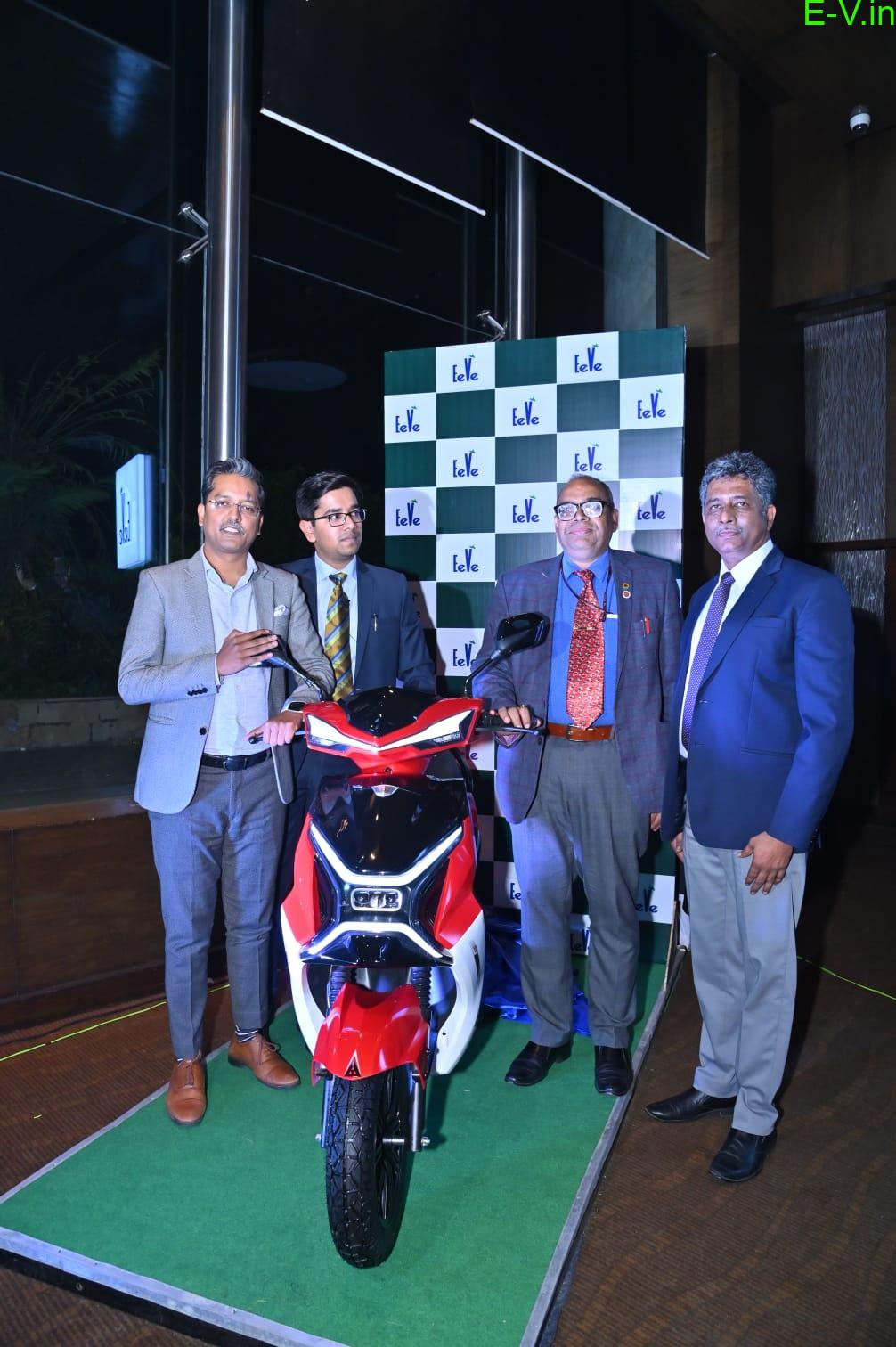 It just announced that it will spend its own funds over the next five years to boost its manufacturing capability. To support its production growth goals, the company hopes to raise $10-12 million from internal accruals.
Harsh Vardhan Didwania, co-founder and director, EeVe India, said, "The target is to run our existing capacity at the full level which will generate enough cash flow to help power the next phase of expansion. Whenever required we will go to the financial markets but as of now, we are confident that we will be able to meet this requirement through our internal resources. We would need $10-12 million to increase the capacity."
There will be 4 new electric scooters from the startup on the Indian market next month. 4U, Xeniaa, Wind, and Your are the four new electric scooters that will be released in the near future.
Source: electricvehicles.in